Certifications for sustainable fashion you should look for
Your Guide To Sustainability: Explore Fashion
When shopping for sustainable products we often face an overload of brands which claim to be mindful of our environment. But how can we know if it's real? To help you, we created a list of industry certifications you should look for when shopping for sustainable and ethical fashion.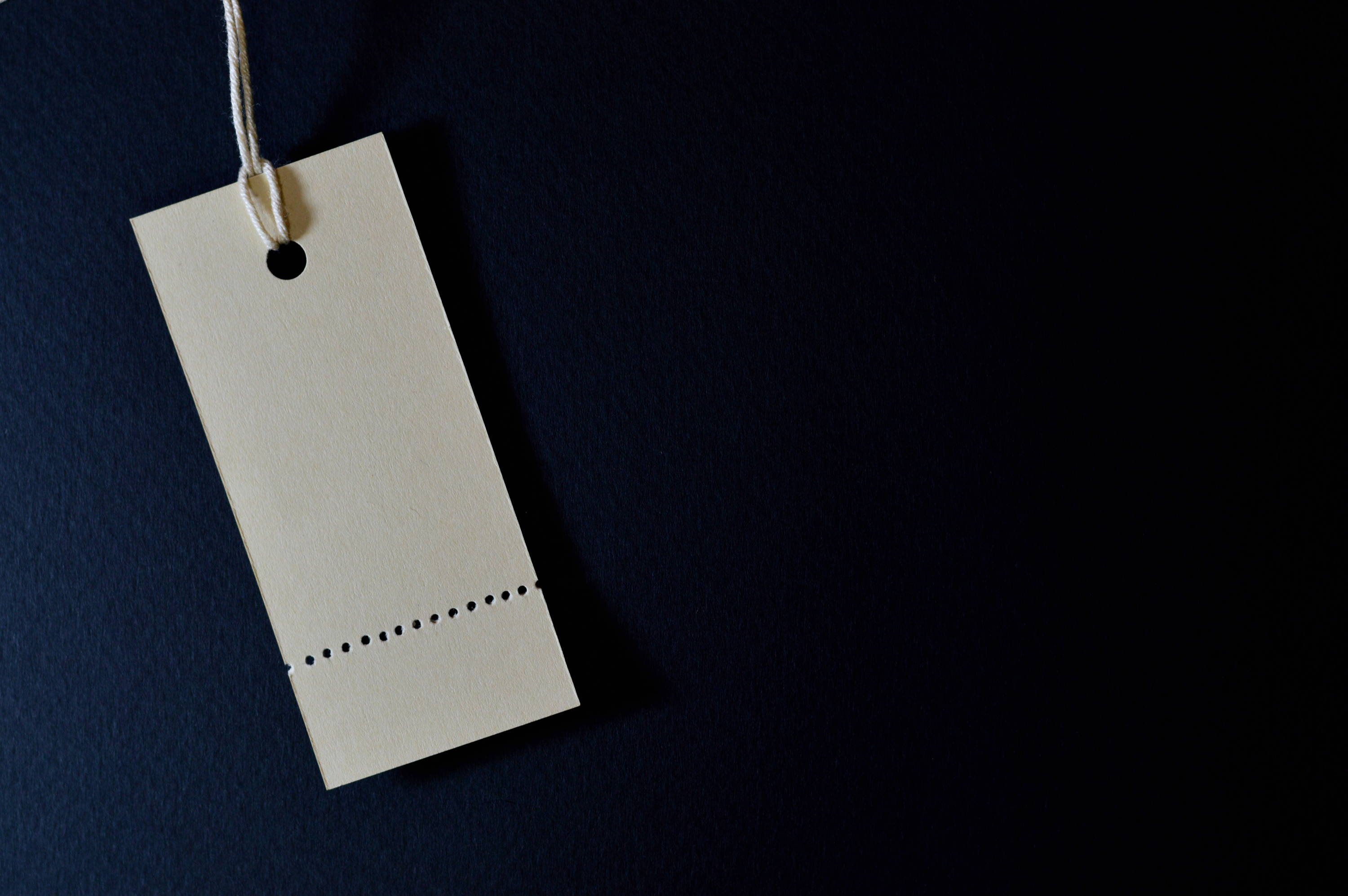 Picture by Miguel Á. Padriñán
As the demand for sustainable products grows, it is inevitable that more and more brands will claim that they are truly environmentally conscious. Luckly, there are certain labels which can help us navigate in the world of sustainable fashion. Being aware of what these labels are and what they stand for can make the task of finding good quality and trustworthy products easier. Let's take a closer look.
Certification for organic products:
Global Organic Textile Standard (GOTS)
If you wanna ensure that the product you're buying is made of organic materials, look for the GOTS label. GOTS is the leading textile processing standard for organic fibers, backed up by independent certification of the entire textile supply chain. Their certifications are given to a big variety of products, such as fiber products, yarns, fabrics, clothes, home textiles, mattresses, personal hygiene products, as well as food contact textiles. According to their website, a "textile product carrying the GOTS label must contain a minimum of 70% certified organic fibers".
They not only look at the origins of the fibers, but the GOTS standard covers all processing stages, having strict ecological and social criteria. These include for example chemical inputs, colorants, wastewater treatment, but also the working conditions such as working time, assessment of living wage gap and more. In order to receive the certification, brands and products need to meet all the criteria.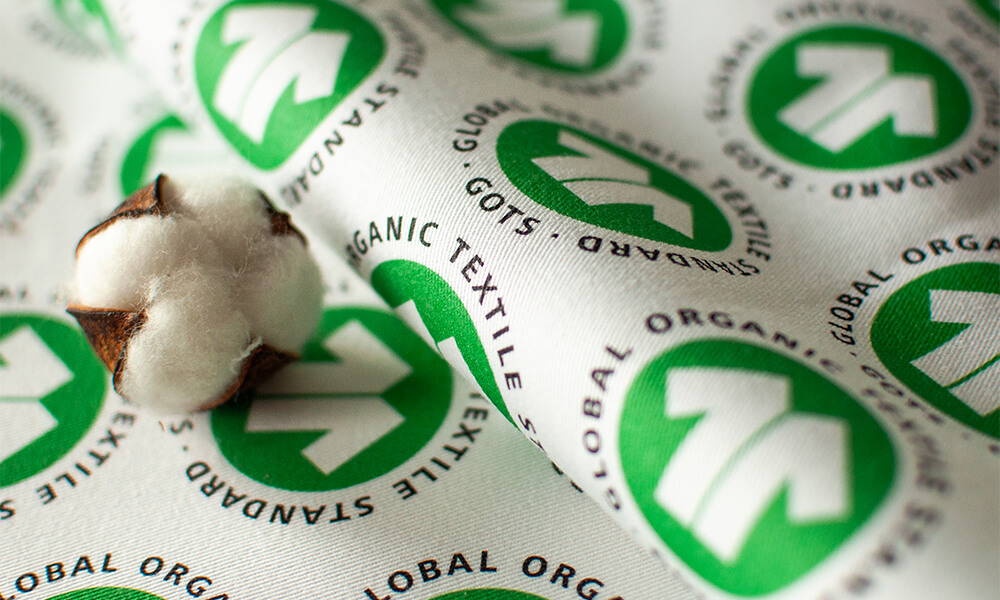 Certifications for recycled materials:
1. Global Recycle Standard (GRS)
GRS helps companies verify the recycled content of their products. When buying certified products, customers can make sure that the recycled materials the manufacturers are using are trustworthy, and that the products support a circular economy. GRS also sets requirements for social and environmental practices, chain of custody and chemical restrictions. It covers companies in the entire textile industry, including companies in weaving, knitting, dyeing, printing and more.
2. Recycled Claim Standard (RCS)
Another certification to look for when it comes to recycled materials is RCS. It can be used with products which contain at least 5% recycled materials. RCS tracks recycled raw materials through the supply chain, meaning they monitor every stage of production. The label is only given if all these stages can be certified based on the chain of custody requirements of the Content Claim Standard. Unlike GRS, it acts as a single attribute certification, not taking into consideration the social and environmental aspects.
Certifications against harmful substances:
Standard 100 by OEKO-TEX®
The label of Standard 100 by OEKO-TEX is given to products tested for harmful substances. These are tested for regulated and non-regulated substances as well, ensuring products are harmless for human health. Their limit values often go beyond national and international requirements, making them trusted and the world´s best - known label for textiles tested for harmful substances. As legal regulations in this area are often changing, Standard 100´s work is especially important, for both manufacturers and customers.


Buying sustainable jewellery
Responsible Jewellery Council (RJC)
Jewellery is a big part of the fashion industry, which also needs sustainability standards of its own. That is why RJC exists, being the world's leading sustainability standard for the jewellery and watch industry. Similar to many standards in the textile industry, RJC´s Code of Practice also addresses supply chain issues, ethics, human rights, and social and environmental aspects of the businesses. Their certification and label are given to products which live up to all their requirements.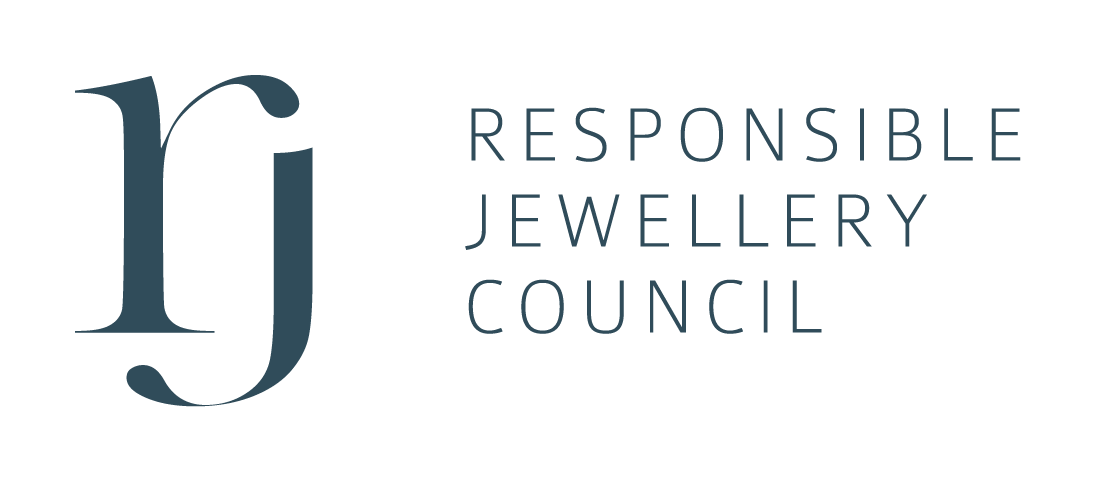 Picture by Responsible Jewellery Council


Standards for management systems
ISO 14000 and ISO 9000 Family
While management systems are not the first thing that comes to our mind when talking about sustainability, it is an essential part of every sustainable business.
ISO standards provide frameworks for different areas of management. ISO 14001 is a standard for good environmental management systems, while ISO 9001 addresses quality management. The latter includes principles such as strong customer focus, motivation and implication of top management and more. Overall, ISO standards exist to ensure customers get good quality services and products from the businesses certified by them.
This is not an exhaustive list, as there are a lot more of such certifications in the fashion industry. To ensure you are aware of them, we recommend checking out further resources and always reading the tags on products you buy.
Another important fact you should be aware of is that smaller brands often struggle to attain such certifications. Even though they might not have it, they can still be sustainable, and it's always good to do a background check when shopping.