Your 2022 sustainable holiday gift guide by Staiy
Conscious Collections By Staiy
What if your favourite season of the year could also be celebrated sustainably? At Staiy, we are committed to bringing you the best sustainable brands so that you can give your loved ones eco-friendly presents. Staiy proudly presents the ultimate sustainable holiday gift guide of 2022 with a selection of conscious perfect gifts.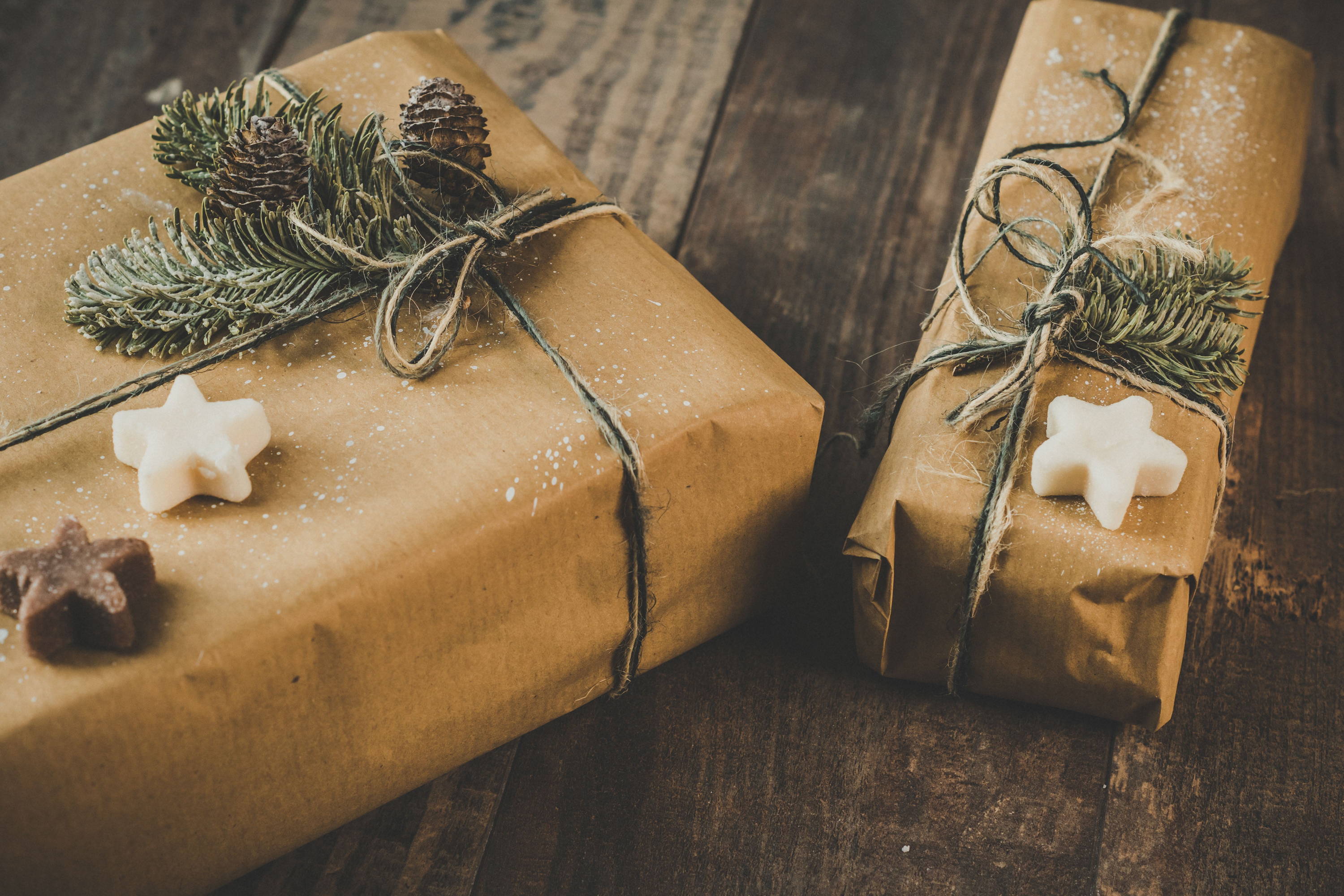 Picture by Ylanite Koppens
Whether you're celebrating Christmas, Hanukkah, Kwanza or any other holiday, exchanging gifts is an important tradition this time of the year. But choosing unsustainable gifts and brands spells trouble for our planet because of microplastic generation, and unethical trade and manufacturing processes. Luckily, Staiy's partner brands are here for you to avoid this issue and to pick something meaningful with our holiday gift guide. Let's check them together!
#1 - Armazem Das Malhas's warm socks
Armazem Das Malhas is a Portuguese brand that takes pride in its timelessness. Being a family business, it integrates the old traditions and its heritage handmade techniques of the past with sustainability for the future. With the conviction that "Classic design, high-quality materials and a strong ethical and sustainable conscience are key factors of our brand's DNA", the brand focuses on the durability and quality of the pieces along with a sense of responsibility towards their loyal customers and the community support that brought the company forward.
This legacy business produces a great collection of handmade socks that will endure forever. Their comfortable cotton socks and wool socks are produced one by one rather than as mass production to avoid wastage of material. These classic socks are available in a multitude of colours and will provide a comfortable fit that will keep you cozy this winter. Armazem Das Malhas's products reflect the holiday spirit with tradition and warmth, which is why their socks will make the perfect holiday gift.
#2 - Lali Natural Cosmetics' natural products
Lali Natural Cosmetics started as an initiative of two friends in search of natural remedies to combat wrinkles, dry skin and loss of elasticity in the skin. Together, they built a cosmetics company that uses 98% natural ingredients and is free from harmful chemicals. But that is not all in Lali's sustainability arsenal. The brand maintains the freshness of its organic ingredients and avoids waste by creating small batches in its small artisanal laboratories. Further, their labels are printed on non-plasticized paper and their packages are made of either glass jars and bottles or bio-based bottles which are 100% recyclable and biodegradable.
The amount of care that Lali puts in selecting its materials and packaging is shown in its beautiful range of sustainable skin care products. Lali has a great collection of moisturising creams like its Deo Cream, Nourishing Body Cream, Moisturising Body Milk and Hand Cream. These natural products contain nourishing ingredients like Vitamin E, almond oil, shea butter, and natural glycerine, to name a few. For the perfect beginning and end to your make-up routine, Lali has great toners, cleansing gels and make-up removers to prevent inflammation and take care of sensitive skin. Before the dry winter sets in, give your loved ones the balance of nature and good health with Lali's eco-friendly skin care and sustainable cosmetics.
#3 - Paper Collective's sustainable prints
Paper Collective champions a unique cause: making great art affordable. Their pieces make their journey towards becoming sustainable art as they are first rolled in a piece of sustainable silk paper and packed in a 100% recycled cardboard tube, which is then placed in a recycled or reused cardboard box. All of these materials can come in handy when you reuse them for packing gifts in the next holidays too, making their utility last beyond just one purchase. Paper Collective also contributes to fighting plastic pollution and generating employment in Kenya and building one of the world's remotest schools in Tapleung, Nepal.
By purchasing their art, you can also be a contributor to their wonderful process of change. You can find over 100 art prints and frames from Paper Collective in Staiy's online store. Their realistic and modern art tells a story which will leave an impact on any art admirer visiting your home. They also have great pieces in various formats: collages, paintings, photography, illustrations, vintage and more. At Staiy's store, you can view how the art prints will look as part of a home and then pick out the best. Paper Collective's art prints will liven up any home and make you and your loved ones feel artfully confident for holiday dinners and parties.


#4 - The Knotty One's colorful knitwear
Taking a stance towards fair employment for women, The Knotty Ones has knit together a wonderful community of 70 female artisans living in rural Lithuania as its primary workforce. Also staying true to its Baltic heritage, the brand takes inspiration from the geography and mythology of the region while crafting its knitwear. It incorporates sustainable fashion at all stages with natural, premium, and cruelty-free yarns, and OEKO-TEX® non-toxic certified dyes or herbal, local dyes. They have also been carbon neutral since 2020.
Incorporating this creativity and sustainability, The Knotty Ones sells great crochet cotton sweaters and wool sweaters in vibrant colours to light up your holiday. You can get their recycled wool scarves and alpaca wool mittens to pair up with your favourite sweater at our store. To protect yourself from the wintery chills from head to toe, they have recycled wool beanies and hats too. At Staiy, we have their stylish Merino wool cardigans and crop tops for a sustainable fashion makeover before holiday parties. The Knotty Ones' sustainable knitwear is sure to be a winner as a gift with its variety and quality.
#5 - Alpacaloca's soft scarves
Bringing you high-end alpaca wool from the Ecuadorian Andes, Alpacaloca's aim is to introduce this "super wool" to the world. The founders have woven quality, tradition, integrity and social responsibility together by engaging in fair trade practices and fair compensation to the weavers. The alpacas are also taken care of by a shaving process which is under strict government supervision. The yarn made from their wool is sourced from local farms and is then given to wool weavers from Ecuador and Peru who use their heritage know-how to make the signature scarves and plaids.
These scarves and plaids have a subtle and luxurious look along with the comfort of handmade wool material which retains heat because of its hollow fibres. Their classic striped woven scarf, solid colour scarf and blocked scarf are perfect for matching with your family for holiday photos. And if you want to gift something in home decor, their plaids can be used as blankets and bedspreads with their eye-catching patterns taking inspiration from native Inca design. Alpacaloca's mixture of wool benefits and indigenous heritage craft make it the ideal gift for a climate-conscious holiday.