ECOOLSKA: between nature and balance, virtuality and reality
Conscious Collections By Staiy
Ecoolska is one of the first phygital sustainable fashion brands based in Portugal. They create eco-friendly physical clothes as well as digital fashion and NFTs, giving life to the possibility of wearing sustainable innovative clothes in real life and being creative in the digital world.


Words by Lucia Peirone-Torti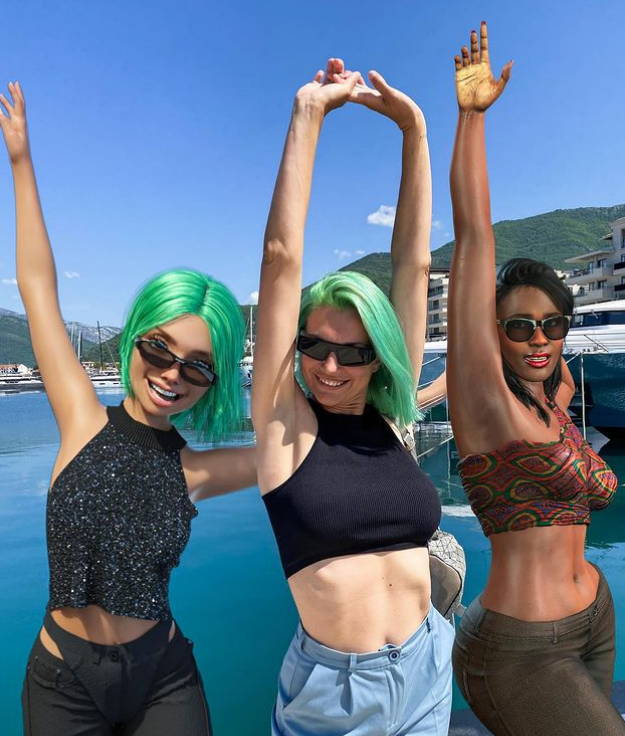 In 2020, life for Olska Green completely changed. She started a new journey during quarantine, living between Montenegro and Portugal and taking inspiration from the nature and balanced lifestyles she saw in both places. She began looking at production in a different way, and started to feel that a lot of clothing is completely overproduced and unnecessary. Green, the then founder of ECOOLSKA, decided to meet this challenge with a new kind of eco-friendly, sustainable brand.
ECOOLSKA was born organically. The Olska brand team gained great experience in the production of high-quality clothing, the creation of current design, sales and implementation of collections. The Olska team supports a sustainable lifestyle philosophy, and has implemented eco-friendly habits in their daily routine since 2017, gradually shifting towards environmental friendliness. They decided early on to produce stylish garments with the right fabrics.
They firmly believe that fashion should exist in an environment of mutual benefit and honesty, without harming nature and people. This is reflected in ECOOLSKA clothing, lovingly crafted from organic, biodegradable or recycled fabrics. The designs are meant to stay relevant and serve you for several seasons. Their fabric Dyeing and processing is safe and non-toxic, part of a zero-waste production process. The entire path from material procurement and product tailoring to logistics is transparent. Also, throughout all 11 years of its existence, Olska's brands adhered to the policy of reasonable, not mass production.
"The ECOOLSKA brand will be an active participant in this titanic shift, which aims to stop the race for speed and volume in the production of cheap clothing, through the exploitation of human labor and the depletion of natural resources. We are for a responsible fashion industry where dignity at work and a safe environment are the standard, not the exception", she says.
Sustainable fashion today makes extensive use of innovative technologies and strives for absolutely safe production for the environment. All these steps are aimed at transforming the existing fashion, slowing down the pace of consumption, shifting the focus from ego to eco. ECOOLSKA shows us it's possible to run a profitable business in order to live in a prosperous, developed country and contribute to the development of the economy of our region. With these strong convictions, they aspire to drive conscious consumer behavior forward and explain the wonderful advantages of virtual space. They want to make it possible to wear sustainable innovative clothes in real life and be creative in the digital world. The phygital era is here, implementing the synergy of physical and digital worlds to our life! ECOOLKSA is one of the first brands to create digital twins of the physical collection for virtual avatars in the Metaverse.
ECOOLSKA's concept is one where sustainable and innovative Phygital products reduce overconsumption and overproduction in real life. They've gone a step further, making fashion happy and not harmful for the environment not only in real life but also in virtual life.
Also, they support and develop the cyclical model of the modern fashion industry by producing with a minimum of natural resources, providing decent wages, showing transparency in the choice of biodegradable or recyclable fabrics and accessories and in production (where, how and by whom the clothes are made). They also educate on how to buy consciously without cluttering the wardrobe and the planet, stop impulse purchases, sell with fair pricing, and extend the lifespan of clothes through high quality tailoring and fabric.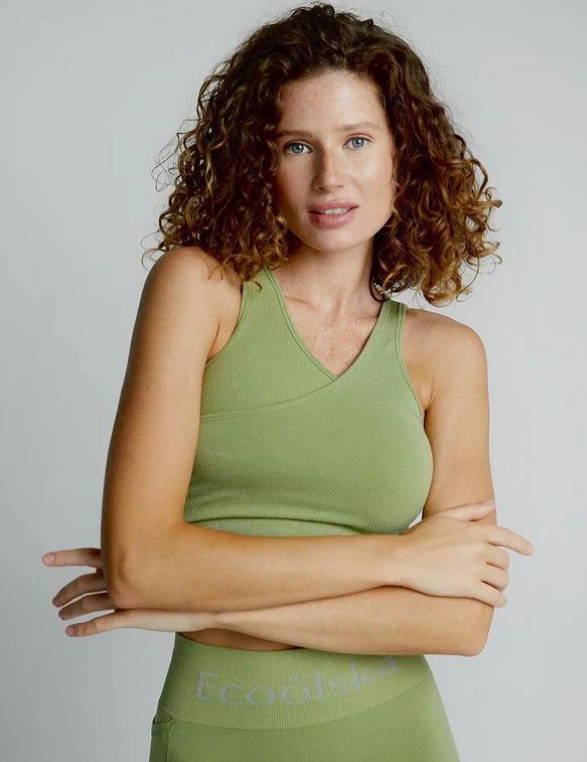 To protect the environment, ECOOLSKA:
- refuses to use plastic packaging - dresses come in fabric bags;
- select only trusted suppliers with verified certificates for their fabrics;
- use sustainable, innovative and recycled fabrics;
- produce high-quality clothes that will be relevant for many years;
- create upcycling collections from used clothes, give clothes a second life, and organize collection and delivery for those in need;
- support waste-free production by transferring leftover fabric to a homeless shelter for needlework;
- donate part of the proceeds to environmental projects: forest planting, garbage collection, eco-initiatives and environmental education;
- do not release many collections, supporting responsible production without overconsumption;
- carefully organize their supply chain to reduce CO2 emissions from transportation.
The materials chosen for their garments are organic and recycled cotton, recycled viscose and natural organic flax. For their latest collection, Olska Green was inspired by the Sargasso Sea that is located within the Atlantic Ocean known as the only sea without a land boundary. Sargasso sea provides a home to an amazing variety of marine species, but first of all - different types of algae. There are no flashy colors in ECOOLSKA collections, only muted tones. The most important ones are sand color, sea color and grass color, also reflected in ECOOLSKA's logo. Three uneven circles symbolize the three components of a sustainable development: economy, people, environment.
Let's discover together their pieces.
#1 Shorts - Innovative breathable eco fabrics
Comfy eco-friendly shorts with a soft feel are made with Lyocell (74%), Recycled Polyester (22%) and Elastane (4%). In this product we use LENZING™️ Lyocell fiber that is known for its natural comfort and environmentally responsible production process. It delivers quality, performance and versatility! This fiber has been certified as compostable and biodegradable under industrial, home, soil and marine conditions, thus it can fully revert back to nature. LENZING™️ fibers are made of cellulose, the core component of all plants on earth, more than 99 percent of the wood comes from sustainable forestry. It is certified or controlled according to FSC® and PEFC™. In addition to the ecological and sustainable properties, our suits offer: softness, comfort, dyeing quality, breathability and easy care. All our products are made locally in Portugal.
#2 Top - Innovative breathable eco fabrics
Comfy eco-friendly top with a soft feel is made with Lyocell (83%), Recycled Polyester (12%) and Elastane (5%). In this product LENZING™️ Lyocell fiber is used, known for its natural comfort and environmentally responsible production process.
#3 Leggings - Innovative breathable eco fabrics Sand
Comfy eco-friendly leggings with a soft feel are made with Amni Soul Eco® (97%) and Elastane (3%). Amni Soul Eco® is eliminated from the planet in about 5 years, whilst other fibers take decades to decompose.
Like other biodegradable products, once it is in the landfill, it breaks down into organic matter (biomass) and biogas; both of these can then be exploited as new environmental resources as well as being used to cogenerate electricity. Amni Soul Eco® technology is part of a new generation of sustainable yarns coming from a process that respects the environment.
Discover the all collection