Cashmere knitted round neck dress
---
Sustainability Values & Certifications

Values:

Made with Natural and Eco-friendly Materials

Arrow

"Made with Natural and Eco-friendly Materials"

An item containing nothing artificial or synthetic in its compounds while it remains a whole item and throughout its decomposition process. Contains no artificial colors, flavors or preservatives.

Plastic Free

Arrow

"Plastic Free"

An item and its packaging, meaning the overall or cumulative product that is being sold to the end consumer, are free of any kind of plastics.

Organic

Arrow

"Organic"

The product is made from materials and ingredients that have been grown in soil to which no prohibited substances have been applied during the three years prior to harvest. Prohibited substances include most synthetic fertilizers and pesticides.

Safe and Toxin-Free

Arrow

"Safe and Toxin-Free"

The product has been created without the use of any potentially toxic, carcinogenic, or poisonous ingredients that could be questionable in safety. Criteria: Safe, Natural and Eco-Friendly
Description

Knitted sleeveless midi dress in extra fine cashmere from Inner Mongolia. Made in a light asymmetric ribbed knit with a deep round neck and clean fully fashioned edges. Designed for a tight silhouette.
Delivery & Returns

Our standard delivery takes 3 to 5 days, although certain brands may vary in delivery time due to made to order. We offset the carbon of each order, and many of our brands use green shipping solutions. If you are not satisfied with your purchase, you have the right to return the items. Please note that brands offer different returning periods, varying from 14 to 30 days. Thus, we ask you to send us an email to customercare@staiy.com with the relevant order information. Our customer care team will gladly help you.
Read more about this product on our Magazine: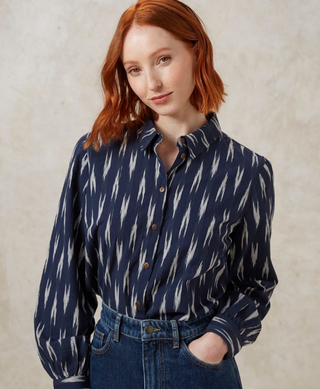 While sustainability is a broad term, People Tree has narrowed your search to a great perspective. People Tree is a Fair Trade fashion pioneer and ...