This year, wrap your gifts in a sustainable way!
turn it sustainable with our tips!
Have you ever looked at the pile of wrapping paper waste on Christmas day and wonder how can you make gift wrapping more sustainable? We've collected five sustainable gift wrapping ideas that you can use to make this year's holiday more eco-friendly!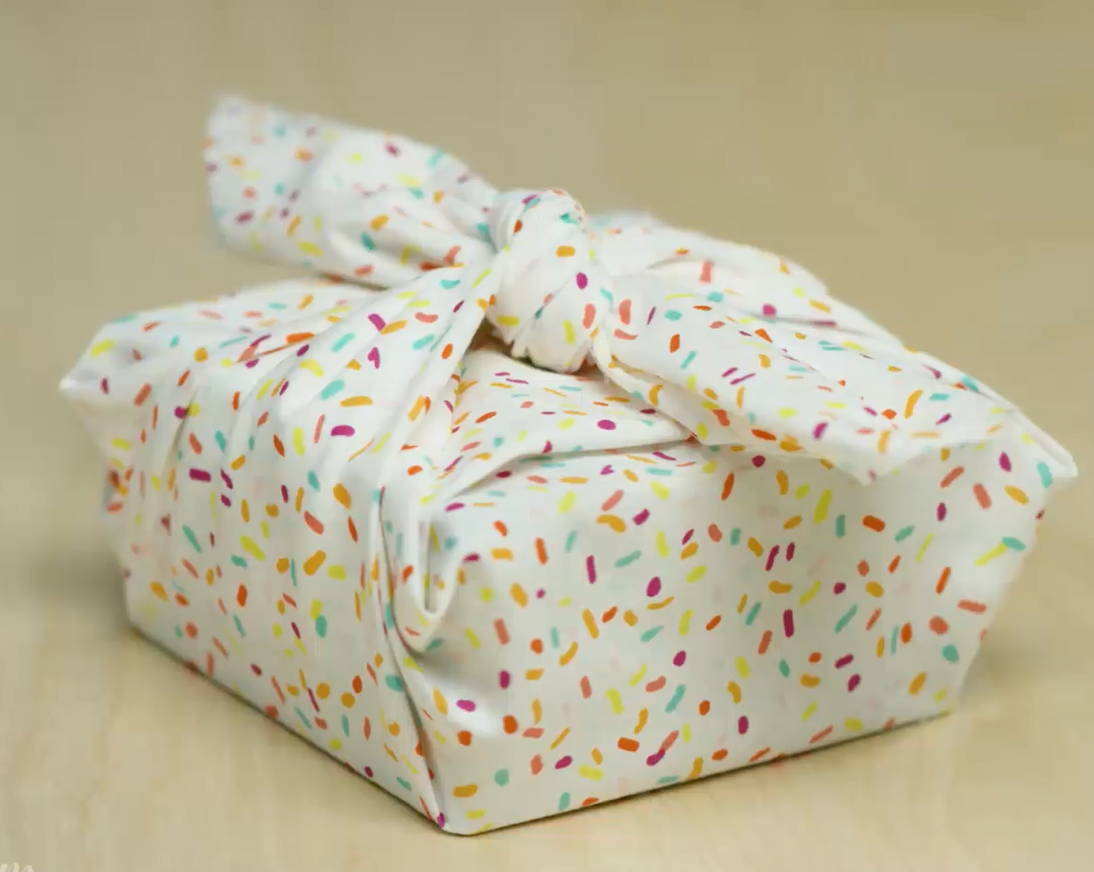 While giving nicely wrapped gifts is one of the most special parts of Christmas, this tradition generates a lot of waste. Conventional wrapping paper is usually made out of cheap materials, coated in plastic, making it impossible to recycle. Wrapping made out of 100% paper is not a solution either. Making paper means we have to cut out trees, not to mention the water usage. 1 tonne of paper requires 2,700 liters of water! So you might wonder, how can you make this Christmas more sustainable? Don't worry, we got your back! Here are five of our favorite alternative gift-wrapping ideas.

1. Wrap your gifts in fabric
Using fabrics is a great green alternative to paper. It is also very practical. Remember struggling with wrapping odd-shaped presents in traditional wrapping paper? That won´t be an issue anymore. Fabrics are pliable and so can cover any item of any shape without being torn. Look around your house and see if you have any old big pieces of fabric, or you can buy some at craft shops. While it might get a bit more pricey than just getting a roll of wrapping paper, don´t forget that fabric is reusable, which means you can use the same pieces next year too.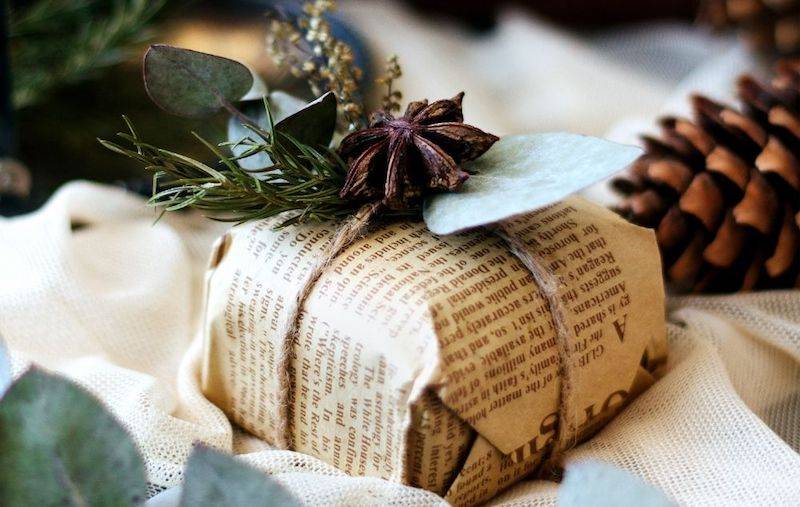 Picture by Inland Ocean Coalition
2. Old newspapers and magazines
Another item you already have at home and is great for wrapping are newspapers and magazines. Even if you don´t read physical copies anymore, ask around in your friend group or neighborhood if they have some old papers. If you get some Christmas editions, it's even better. This is a great way to upcycle newspapers which no one needs anymore, and it will also make an interesting and colorful pile of gifts under your tree.
3. Reusable boxes
Let's not forget, we can always choose to put our gifts in boxes. This alternative is practical because we can not only reuse them as gift wrapping again, but they can be repurposed as storage space too. If you decide to choose this option, it is not necessary to buy lots of new boxes. Instead, look around and see if you have any old shoe boxes or amazon parcels in your house. You can use them as they are, or cover and decorate them with some paper.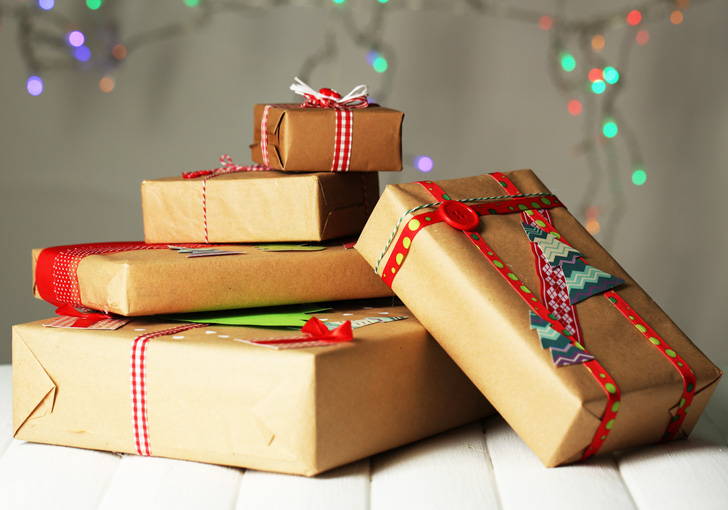 4. Use biodegradable wrapping paper

For those of you who don't want to give up the fun Christmas designs, there is a solution. There are now many biodegradable wrapping papers on the market. These wrapping papers are often made out of recycled materials, and being biodegradable means you can dispose of them easily, without having to worry you will damage the environment. In case these are not sold in your area, you can simply order online. Some brands that sell compostable wrapping paper are Wrappily, Uncommon Goods, or Re-Wrapped. If you are looking for a cheaper option, you can always choose to buy some plain recycled brown paper. It is not only environmentally friendly but you can decorate it as you wish.
5. Keep it simple: gift wrap without tape
Wrapping our gifts with no tape will not only make it more sustainable but better looking too. There are many no-tape wrapping techniques which we can learn on the internet. Especially now that Christmas is coming up, more and more wrapping ideas come up on our social media feeds. Though these innovative techniques might require some practice, learning new ways to wrap presents is a fun activity, not to mention you can show off your new talent to your friends and family.
Preparing gifts is an exciting and special time. We hope these ideas will allow you to enjoy this year´s preparations in more sustainable ways, and we´re wishing you all a merry Christmas!