Schneid Studio: ethical and minimal furniture for your house
Conscious Collections By Staiy
Eco-conscious consumers are recently awakening to the importance of decorating their homes with the right objects, made from the right materials. Schneid Studio is a design company that makes beautiful furniture and interior décor objects, and to them aesthetics are just as important as environmental concerns.


Words by Alice Costantino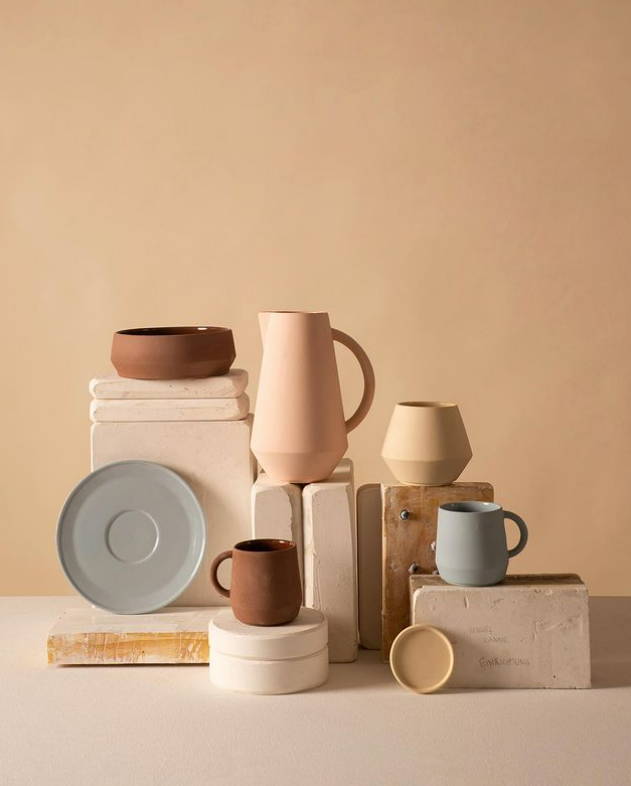 Picture by Schneid Studio
When it comes to cultivating an eco-conscious lifestyle, most people will jump to making changes in their eating habits and the processing of their household waste. Some will go further and focus their efforts on switching to a thrifted or sustainable wardrobe, also with the help of resources and companies such as your very own Staiy. However, only a few of even the most well-intentioned ecologists will pay the due attention to another fundamental element in living a sustainable life, that is to say, home living.
Make your house sustainable
As a matter of fact, choosing the right furniture and décor for your living space is absolutely essential for many reasons. First of all, there is the obvious: home furnishings are made by the same production system as everything else, from disposable gadgets to fast fashion, and are therefore bound to have the same negative effects on the environment. An estimated 21 million hectares of forest were cut down so far in 2022 solely for the purposes of making furnishings. Then there's the various potentially noxious chemicals that are involved in this kind of industrial production, which have been found to affect small children in particular. Lastly, the complexity of disposal processes for furniture and home décor leads to these items at best ending up in landfills, where they are unceremoniously and less-than-eco-consciously burned, and at worst cluttering city streets - it has been estimated that furniture makes up the second largest quantity of urban waste.


Picture by Schneid Studio


Schneid Studio: balancing sustainability with aesthetics
Thankfully, sustainability entrepreneurs have caught on to the issue and have answered the call by providing consumers with well-designed, aesthetically pleasing home furnishings without making the environment pay the price. One such company is Schneid Studio, the brainchild of Niklas and Julia Jessen, who married their experience in architecture and carpentry to their passion for sustainability and taste for balanced and timeless aesthetics to create gorgeous and unique décor pieces. Founded in 2012 in Germany, Schneid's philosophy is to promote mindful, rather than mindless, consumerism and to join ethics and aesthetics without leaving either behind. Their designs are bold and full of personality but often in muted or neutral colors with harmonious silhouettes, so as to be pleasing to the eye but universal and timeless. Schneid partners with local artisans and craftspeople to ensure their creative vision is as broad and diversified as it is precisely directed, and they use locally sourced materials and a holistic ethos in their production. Their objects are made with the precise purpose of pleasing the five senses and encouraging mindfulness and thoughtfulness in life as in home decoration. Here are some of their most iconic and successful products.
The simple structure and shape of this decorative bowl will ensure it adapts to many different home styles and sizes, while the three color options - lavender, peach, and sand - allow for a personalized touch. The ceramic is worked by hand by artisans, and the grooves painstakingly etched onto the sides give the object a unique texture and a sense of rippling movement without sacrificing its classic look and feel. Perfect as a table centerpiece or as a receptacle for a traditional Japanese Ikebana flower arrangement.
Of the many versions of the Junit Lamp Schneid has designed, the Stanza model is perhaps the most unadorned and the most faithful to its Bauhaus inspirations. The abstraction of the geometric forms that make up the lamp leads the eye on a jagged and unpredictable path down the length of the object, while the warm and natural color of the walnut wood soothes the senses. The three different geometrical compositions of this lamp are inspired by the dynamic art of dance and the ever-shifting body of a dancer in movement, and their exhibition and placement within a room guides towards a reflection on the interactions between objects and negative space.
Schneid's love for effective simplicity is especially prevalent in this piece, which is free of extraneous detail and almost geometric in its design. At the same time, the raw unfinished texture of the ceramic on the outside, contrasted by the glazed finish of the inside, is an unexpected quirk that allows the senses to fully experience the possibilities of the material's textures and looks. Once again, the four color alternatives - yellow, coral, cinnamon, and baby blue - allow for customization, though all four are in shades of tasteful and understated pastel.
Discover the all collection