Meet People Tree, a fashion pioneer of Fair Trade
Conscious Collections By Staiy
While sustainability is a broad term, People Tree has narrowed your search to a great perspective. People Tree is a brand that sticks to its ethical values. How so? Let's dive deeper into their store to explore.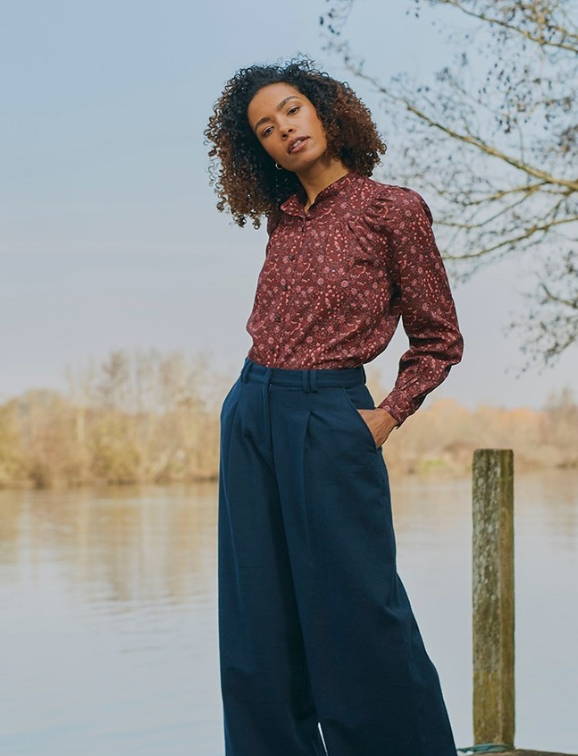 Every passing day, there is an increasing number of sustainable products released by fashion brands. Fair production is one of the significant concerns of the industry. People Tree's core values to produce organic, environmentally friendly clothing wear remained the same since the founders James and Safia Minney, founded the brand in 1991. Additionally, the brand is a Fair Trade fashion pioneer and a licensee of FAIRTRADE certification.
People Tree makes conscious efforts to gain the highest ethical and environmental standards combined with contemporary and versatile designs. These articulate fashion ideas indulge in stylish, classic and unique fashion while respecting people and the planet. People Tree produces GOTS-certified organic cotton using methods and materials with low environmental impact. The agricultural procedures help replenish and maintain soil fertility and reduce toxic and persistent pesticides.
People Tree launched its first fashion range certified by the Soil Association in relation with the Global Organic Textile Standard. It was the first fashion company to get an award of the World Fair Trade Organisation product label. People Tree's dedication and compliance with fair trade principles, fair wages, fair working conditions and gender equality are undeniably contributive regarding environmental and societal positivity.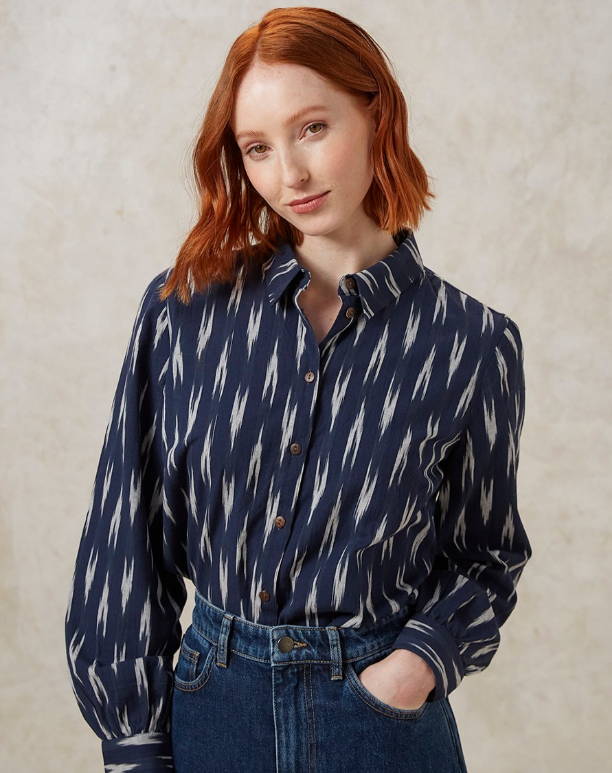 Sustainable with thoughtful minds
At People Tree, organic cotton, organic linen and TENCEL™ products are certified by PETA. The brand combines traditional skills with innovative technologies to support and grow its businesses. They establish employment in scarce working rural areas through handcrafted arts such as weaving, knitting, or embroidery. All clothes are dyed using low-impact dyes, free from harmful azo chemicals, frequently used in clothing manufacturing. It is their way to use natural materials where possible, avoiding plastic and toxic substances. Here are some classic and tasteful products:
#1 Diana Jumpsuit in Black
Here is one of the best-selling sleeveless jumpsuits with a cropped, wide leg. Made from luxuriously soft and comfortable organic cotton with a weighty, high-quality feel, it is a perfect match for a quick getaway plan. Who doesn't want a wardrobe staple suitable for day or night that they'll find themselves constantly reaching for? It is a throw-on, easy-to-wear piece ideal for traveling, weekend wear or loungewear you would rely on.
T-shirts are an avoidable feature of an all-rounder wardrobe. Match it with a pajama or a pair of jeans. It's always a safe, solid look for everyday wear. To make your comfortable look even more comfortable not just in terms of fit and size, it is made with luxuriously soft and comfortable organic cotton in a stretch jersey finish.
#3 Ariel Wide Leg Jeans in Blue
Care for a feminine touch to your outfit? These jeans are a catch to a subtle yet stunning outfit. The flared wide leg elevation solidly in sync with the jeans' button makes it adorable. The fit around the waist is perfect with the nickel-free button and handy pockets at the front and back. It is a must-have style for your capsule wardrobe. The high rise and ankle length are absolute because the thread is made from 100% recycled materials, making it eco-friendly, strong, and durable.
Discover the all collection