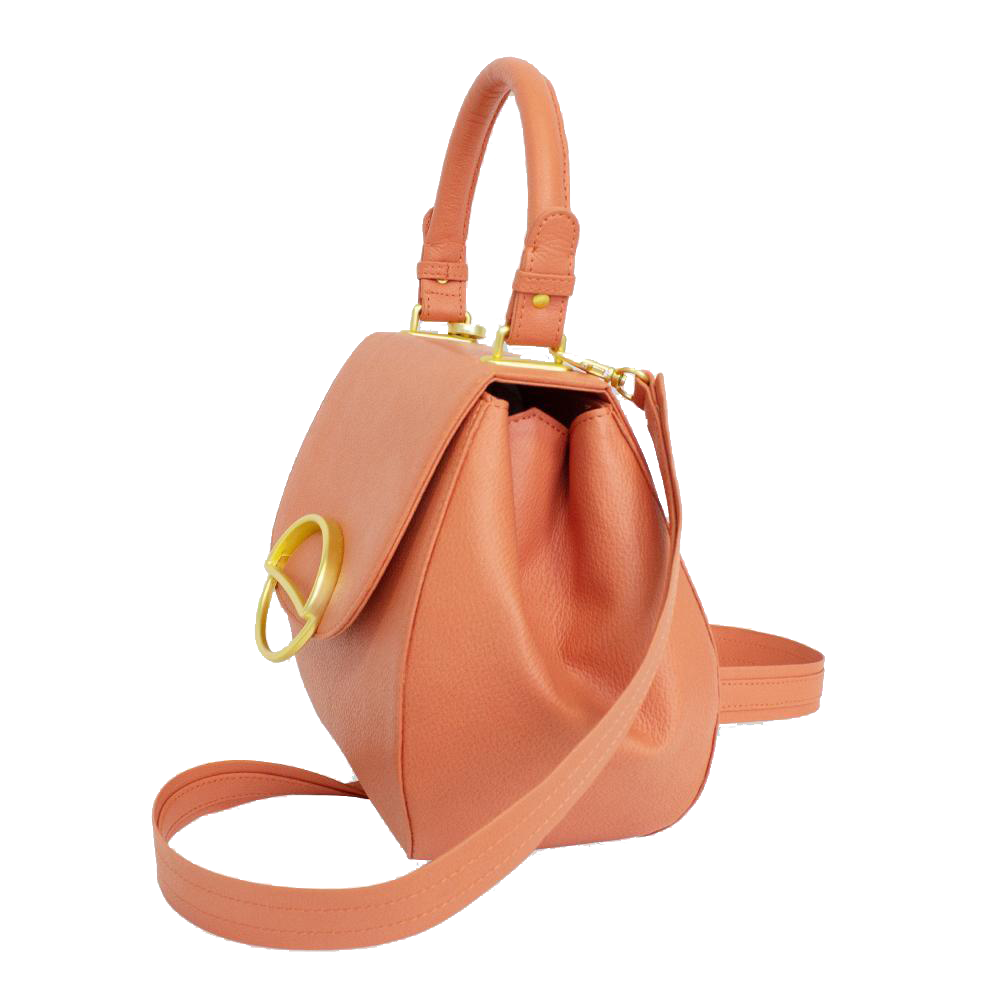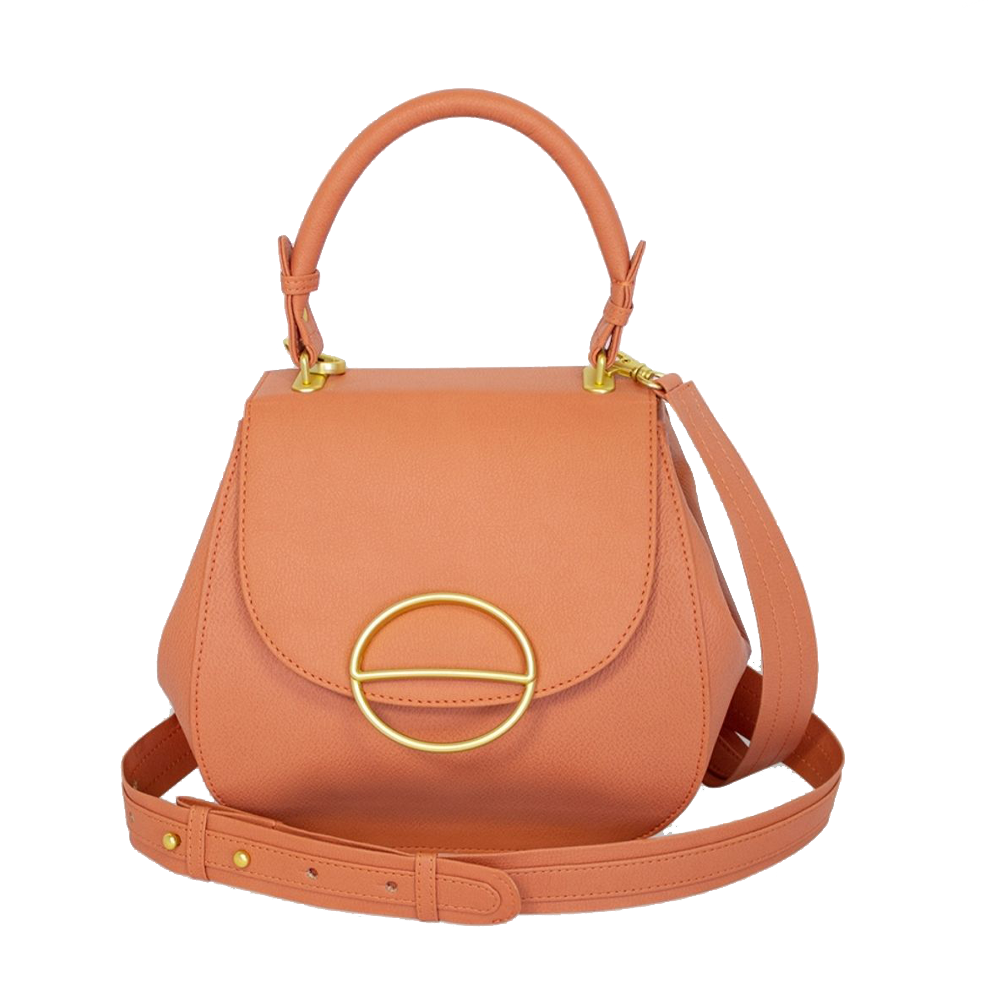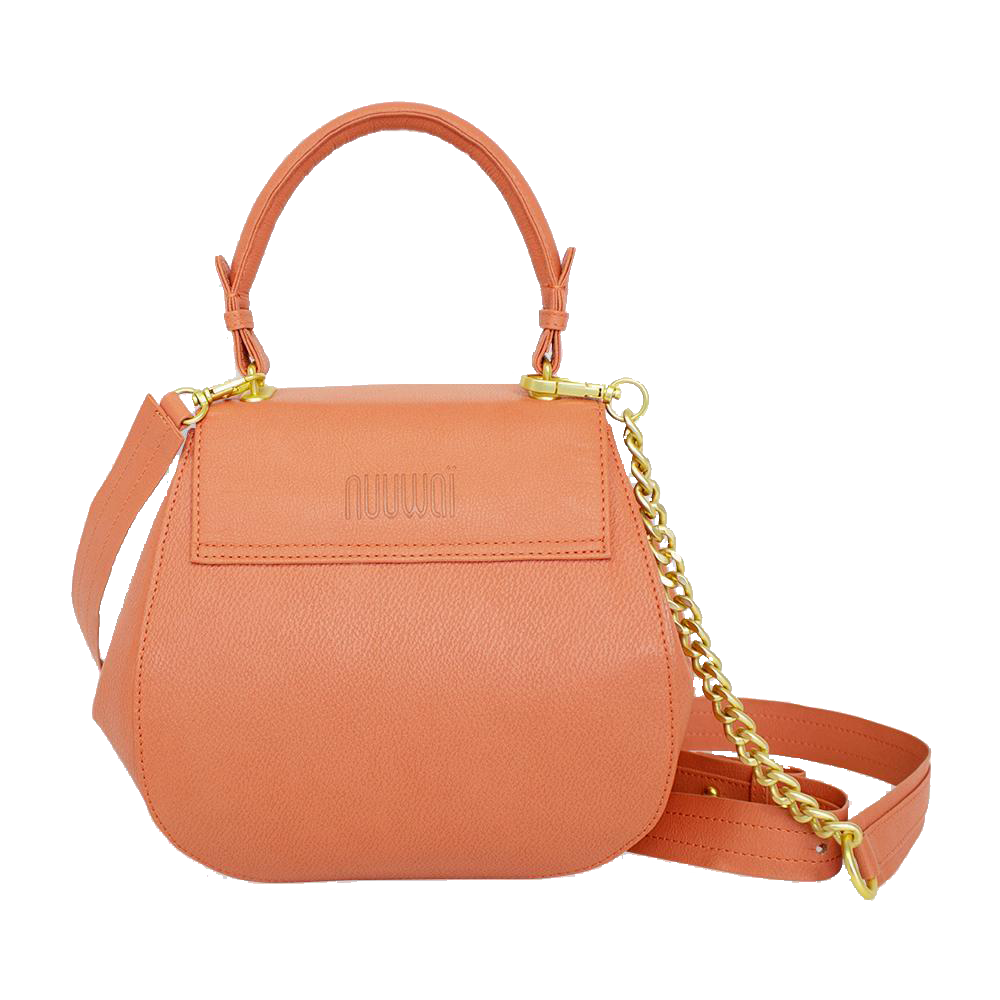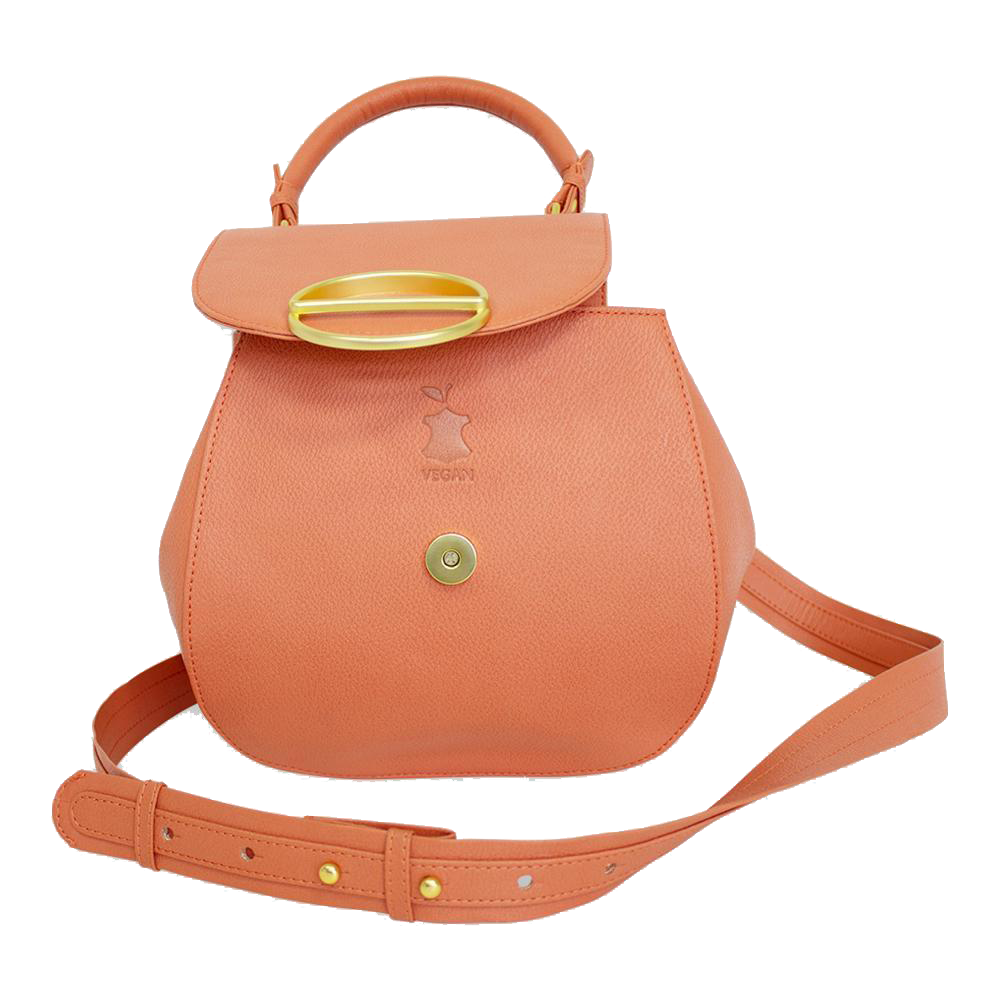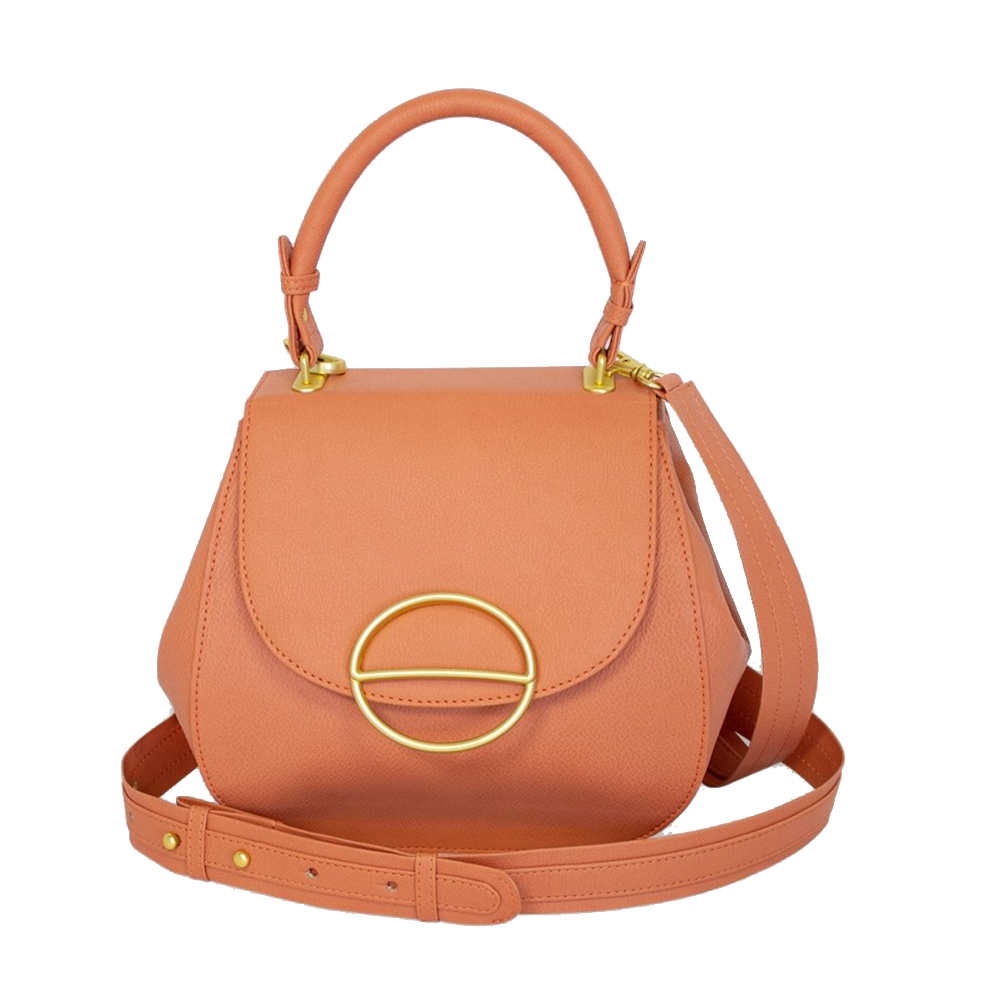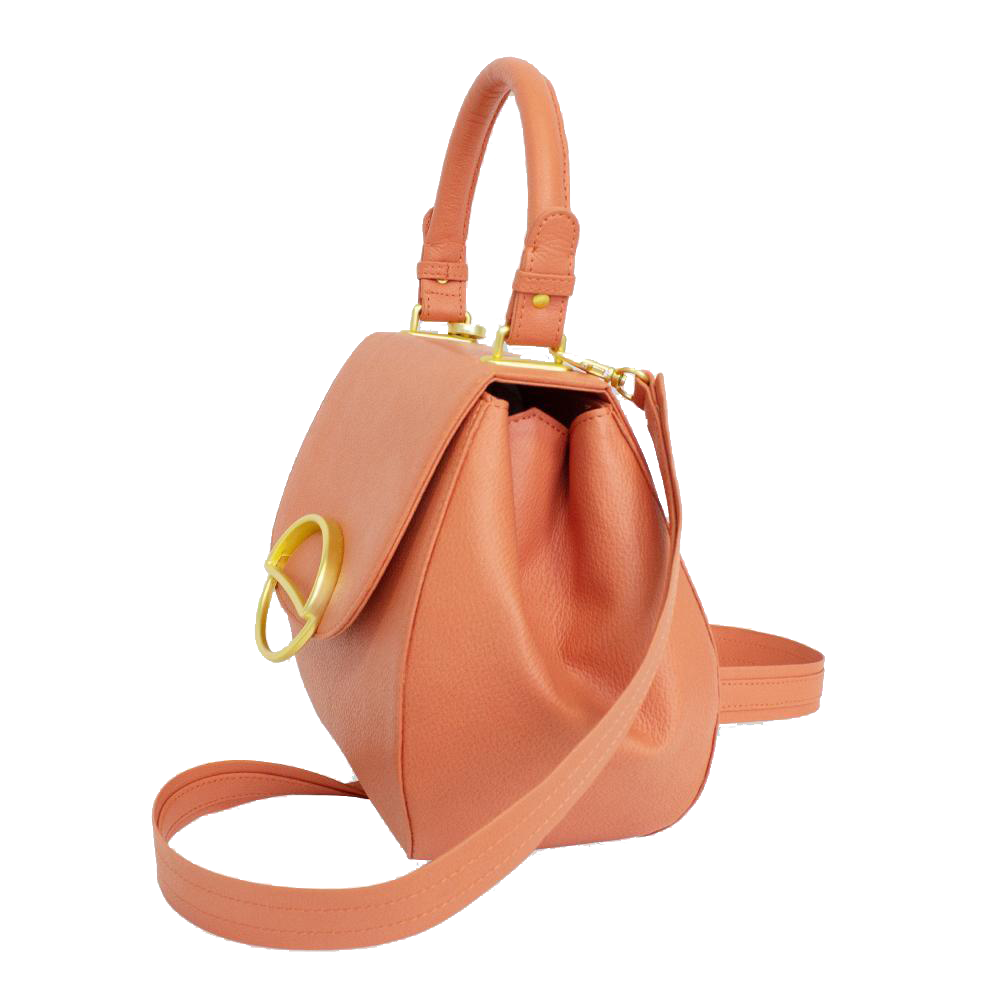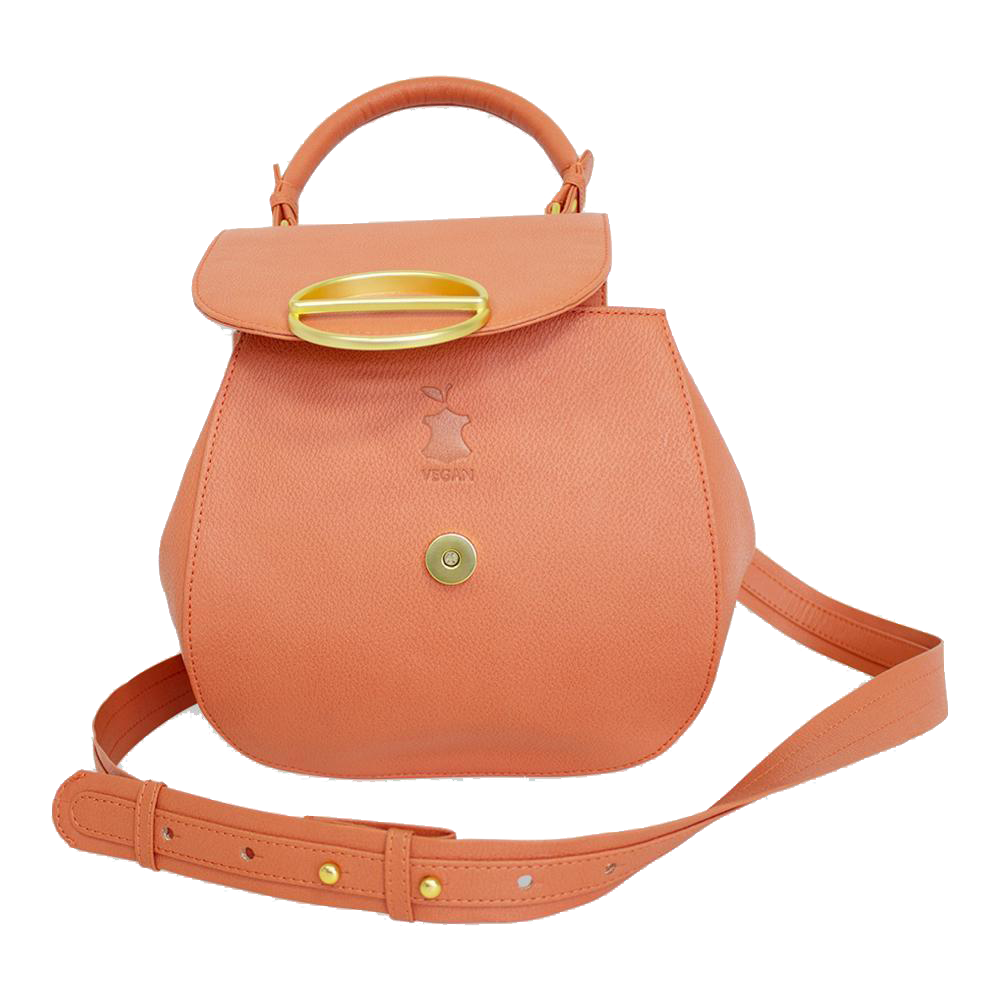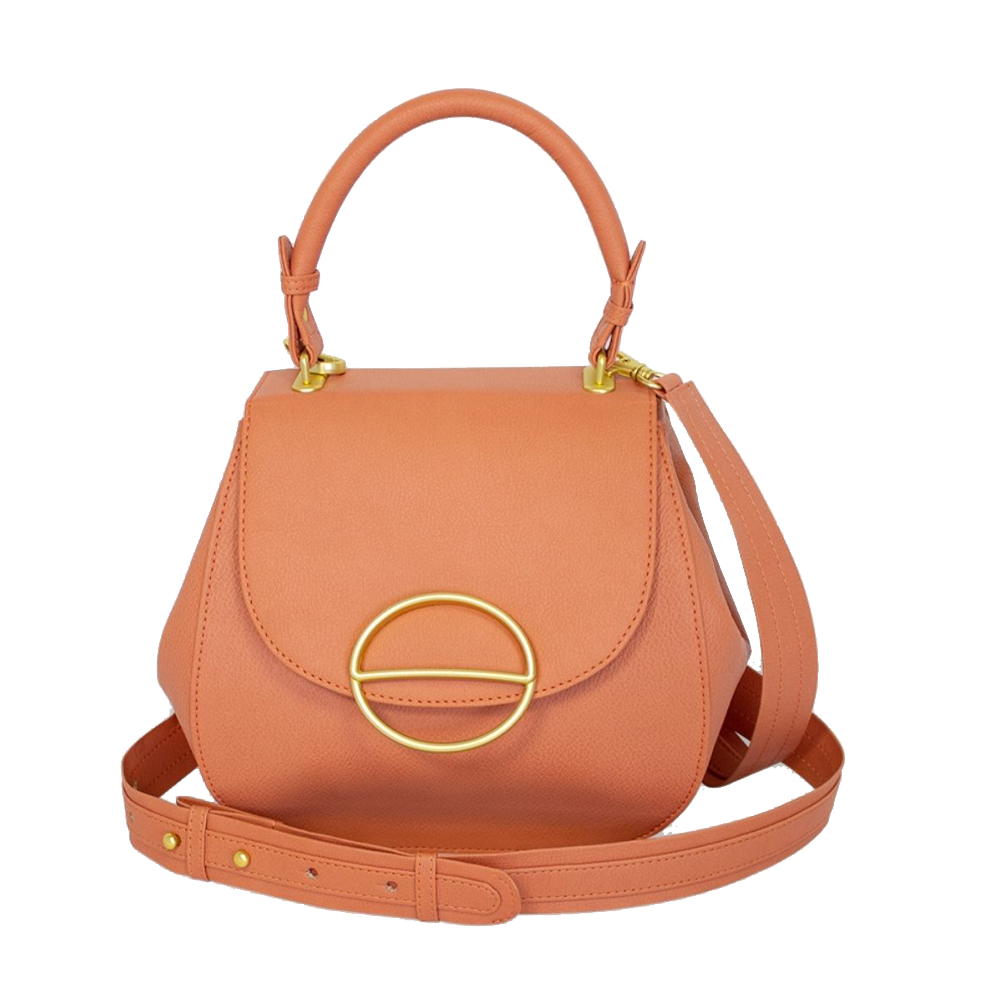 Genderless neckbags
made from AppleSkin™
and vegetable tanned leather
Interseccionality & fashion
: discover how AppleSkin™ is used by two fully vegan and genderless brands, that intend to make visible how huge the political and environmental impact of the fashion industry really is.
Words by Lucia Peirone Torti
Authentic, genderless, vegan: today, clothing has to meet higher consumer needs than it had to a few years ago.
This is not without reason, since it became clearer and clearer how huge the political and environmental impact of the fashion industry really is. In recent years, as traditional gender roles are evolving and more and more people learn and accept that not everyone fits into the boxes of "man" and "woman", so too are industries beginning to cater for the entire spectrum of beautiful gender-diverse humans we share our spaces with. One challenge facing people who fall outside the gender binary is finding clothes that help them feel good in their skin.
"Not only does vegan leather make you look good, it also makes you feel good because it's cruelty-free. More than a billion cows, pigs, goats, sheep, alligators, ostriches, kangaroos, and even dogs and cats are cruelly slaughtered for their skins every year. "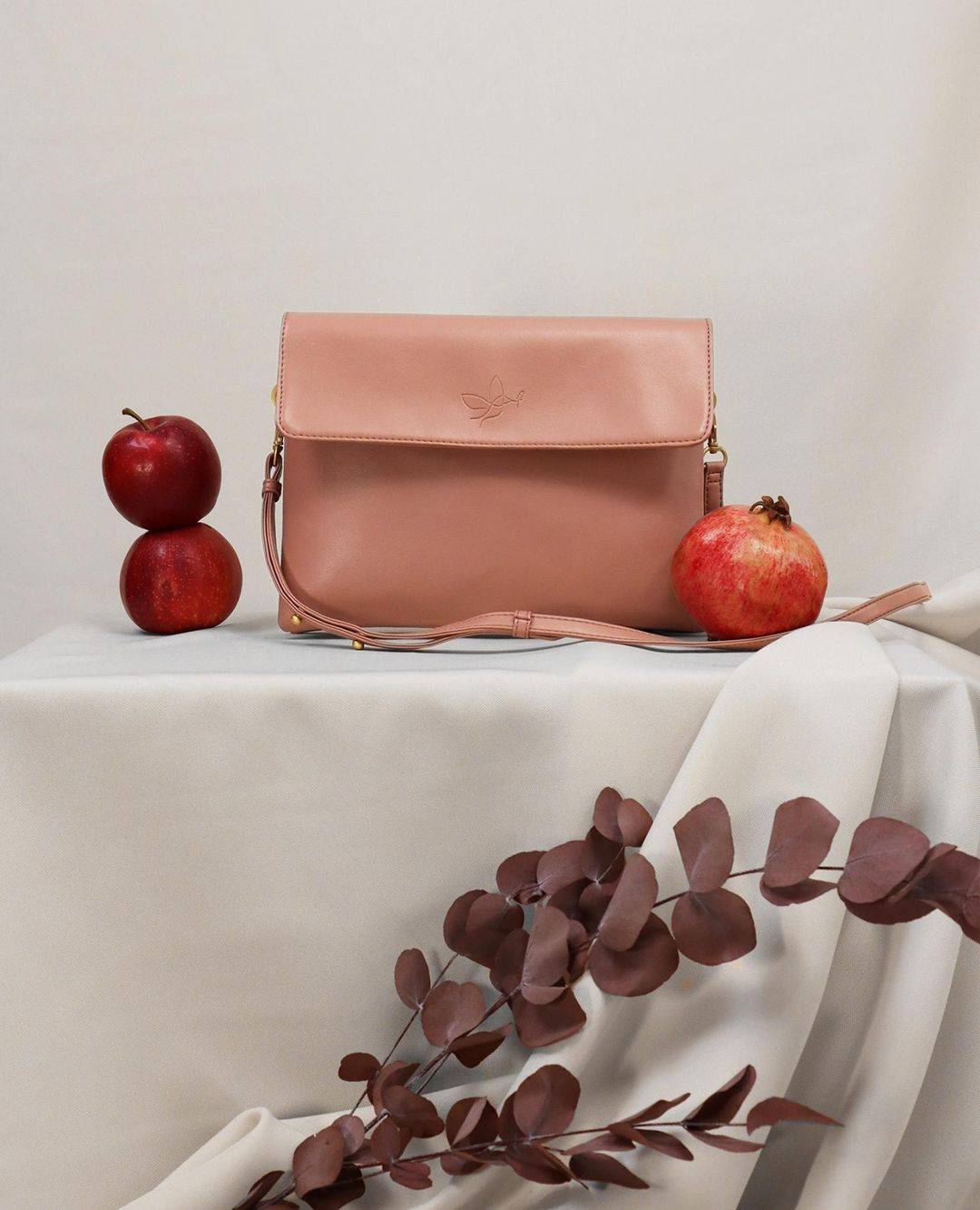 What vegan leather options do we have?
Vegan leather options vary, as there are increasingly more sustainable leather alternatives entering the market. Some are made of synthetic materials that are often recyclable and/or made of recyclable materials, others are based on natural materials such as fruit, that are completely biodegradable. This is the case of AppleSkin™, the name of a bio-based leather alternative.
It is an innovative new material that is made with waste recovered from the fruit juice industry.
This innovative technology belongs to FRUMAT, an Italian company founded in 2008 by entrepreneur Hannes Parth. Born in Trentino-Alto Adige, the northern region of Italy widely known for its apple production, FRUMAT was developed in response to the local issue of apple-waste and the increasing demand for ecological alternatives to leather. The resulting cellulose-based material features a variety of textures, thicknesses, embossing, and laser prints. Versatile, customizable and easily produced, AppleSkin™ is used throughout the industry.
Therefore, apple waste is dried and then milled into a very fine powder. This is mixed with about 50 percent polyurethane (PU) and applied to a tear-resistant roll of cotton fabric. These rolls are heated to produce a weather-resistant and durable fabric. In the final step, the fruit leather is embossed to allow for different surface textures.
Et voila: This is how AppleSkin™ is created; by recovering this waste product that would otherwise be discarded and transforming it into the final material. Also, it is an attractive, versatile, and high performance, up-cycling waste material - always a plus in our eyes.

The material may be a waste product, but the designs are anything but. And while the world still has a lot of catching up to do, we curated a selection of two luxury fashion brands creating sustainable and inclusive, genderless bags for everybody: nuuwaï and KRIS MÏKITA are making apple leather by AppleSkin™ one of their key materials. These are clothing brands who care as much about the planet as they do for the people who are changing the status quo. So even if you identify as a man or woman and just prefer a neutral look, these sustainable gender neutral brands are for you too!
Nuuwaï is a fair fashion brand for bags made of vegan leather alternatives founded by Svenja Detto after she learned about apple leather by AppleSkin™ on the news.
In case you were wondering how nuuwaï is actually pronounced, it's an art word derived from the English "new way": nuu-waï [n​u​u-​vaɪ̯].
They manufacture vegan products ethically in Europe, more precisely in Germany and Spain. This way, they also reduce delivery distances and enable a manufacturing process under fair conditions. Because how cruelty-free is a bag that is free of animal ingredients but produced under inhumane conditions?

Their handbags, accessories and homeware are not the only fairly and sustainably produced, but all of their packaging materials are plastic-free and made from renewable resources. Plus, they ship their vegan bags in recycled and/or recyclable boxes. As a filling material they use grass paper and their hang tags are made from recycled paper, including coffee cups. These stylish bags will make you look good from the inside and out!
For exapmle, the neck bag KÏNE comes in four beautiful colors — tequila sunset, iced lavender, almond milk and pale blush — and can easily fit your mobile phone and other valuables. The adjustable and removable straps allow you to wear it as a neck bag, a cross body or use it as a mini pouch. Obviously, this bag is made of soft vegan AppleSkin™, while the interior lining is a fabric made out of plastic waste that was fished out of the ocean.
KRIS MÏKITA is an independent brand created by Cristina Cañellas specialized in the design of leather bags and accessories, with a modern style of minimalist and architectural inspiration. The brand was born in Barcelona with the purpose of creating exclusive genderless luxury designs at an affordable price and with a clear commitment to sustainability and responsible design.
KRIS MÏKITA intends to go beyond passing fads by creating unique and lasting products over time. They use top quality vegetable tanned leathers from AppleSkin™ to respect the environment and generate a natural finish for the leather and produces their products in Spain by working with the best artisans in the country under safe working conditions.
After all, we can affirm that both project's ambitions are for a calmer, more conscious world in which fashion can exist is an admirable symbol for the new era, one that will hopefully encourage other luxury brands to follow suit. Leather made from apples is just one way in which the fashion industry is working on moving away from harmful industries and building a safer, kinder and more stylish future of fashion. While climate change and untameable viruses wreak havoc upon the world, we can at least take solace in the idea that there has been a modicum of movement toward the positive in spaces like art, fashion and cinema; one that allows for a more inclusive world view.

In this way, through the emergence of more thoughtful, responsible and open-minded creations and the rise of more and more gender non-restrictive brands, it's increasingly certain that the future of fashion is sure to be more inclusive as well as more vegan.
Subscribe to our newsletter to read our secret articles,
get access to our exclusive content and more!