Fast furniture: the other enemy of our times
Your guide to sustainability: explore fashion
You may have heard about the effects of fast fashion on the environment, but did you know that the over-production of cheaply made furniture is also having devastating effects on the environment? Let's find out about fast furniture and what you can do to break this damaging consumer cycle.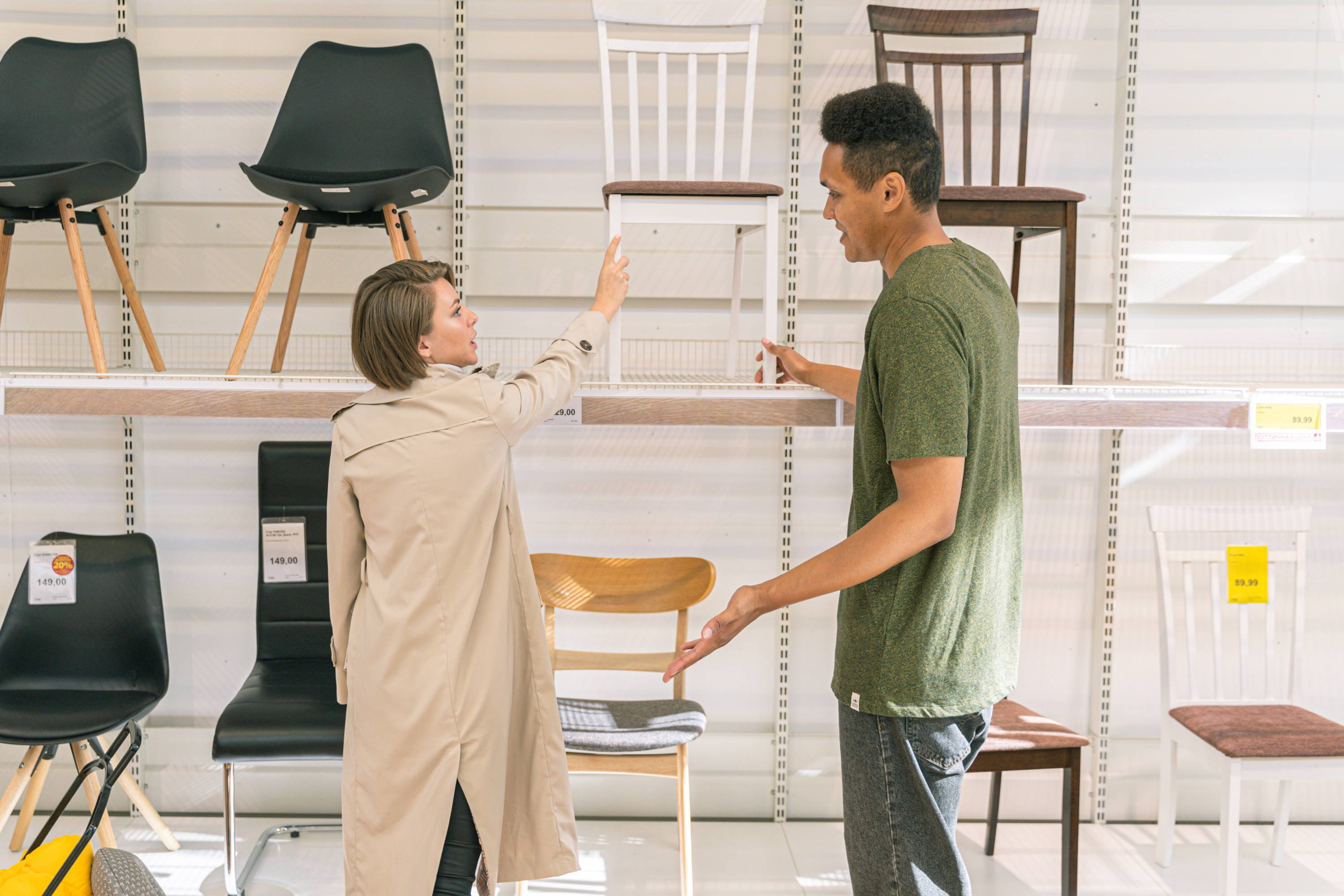 Picture by Antoni Shkraba
Over the past few years and particularly since the pandemic, there has been a rise in the production and consumption of fast furniture. This has mostly been due to large scale home improvements that were done during lockdown. In this way, the purchase of fast furniture is not only cheaper, but allows people to follow the latest furniture trends at the same time. According to the Office of National Statistics, sales in fast furniture rose by 42% in 2020 and this is because of companies like IKEA that market cheaply made and easy to assemble furniture that can be shipped anywhere in the world.
When we talk about fast furniture we are talking about inexpensive and non-permanent furniture that may only last a couple of years. Although this cheaper alternative may satiate the desire for on trend furniture, it completely goes against the idea of fortitude and sustainability. People are beginning to treat furniture just as they do clothes in the fast fashion industry, viewing both as disposable.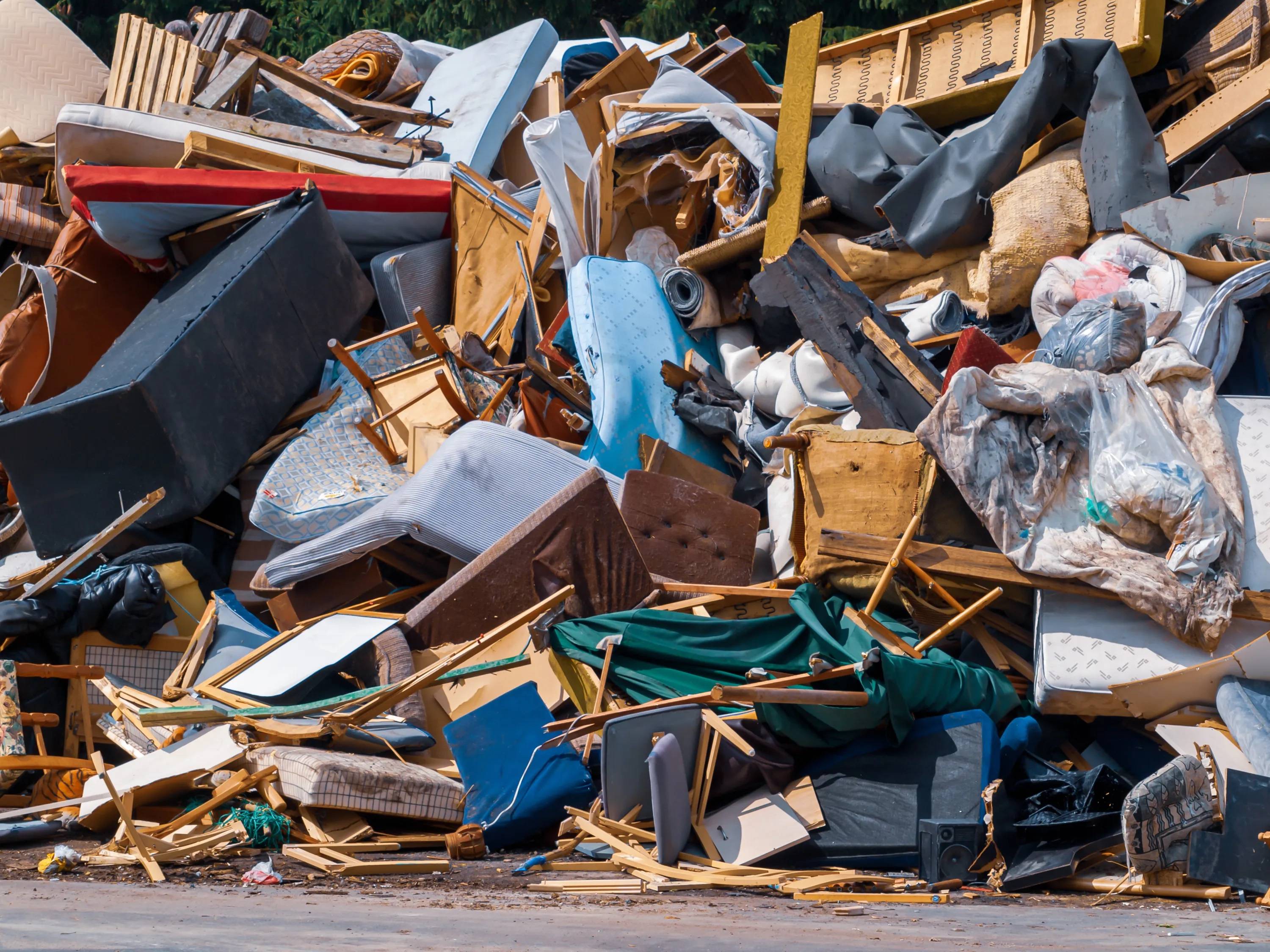 How does it impact the environment?
While consumers turn towards the quick, easy, and inexpensive solution to home decor, the environment is turning inside out with findings from the U.S. Environmental Protection Agency stating that more than 12 million tonnes of furniture is thrown into landfills every year. Even though this presents a huge problem, the larger problem exists in the manufacturing of fast furniture rather than its disposal. The reason for this is because of the demand for low-cost timber which actively depletes the world's forests.

Deforestation caused by illegal and unsustainable logging worsens the climate and extinction crises, in turn affecting occupational health, increasing the risk of pandemics, and contributing to biodiversity loss. On top of that, it is near to impossible to recycle fast furniture due to the mix of materials and chemicals that cannot be processed in a recycling facility. For example, particleboard which is a material that is found in a lot of this kind of furniture, cannot be recycled due to its chemical resin and plastic laminate. Ultimately, 80% of this type of furniture goes straight to landfills.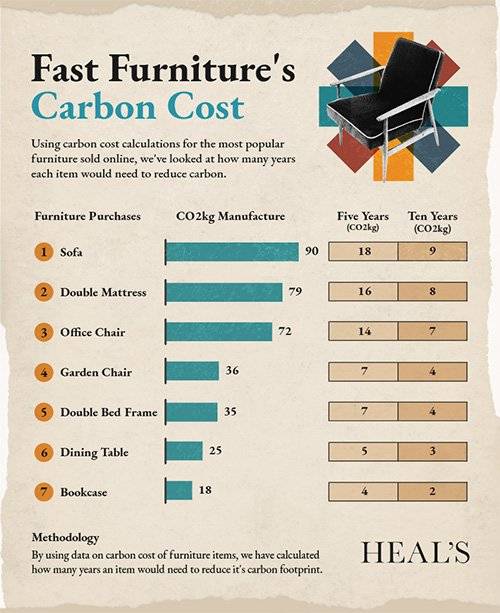 If you thought it stopped there, it doesn't
There is a considerable amount of carbon emissions being released in the transportation of materials within the fast furniture industry. It has been reported that if global shipping were a country, it would be the sixth largest producer of greenhouse gas emissions. This becomes even more worrying when we consider the fact that each shipment of fast furniture is shipped twice, once to get the materials and again to deliver the finished product to the consumer, thus doubling its effects on the environment and on environmental problems such as climate change.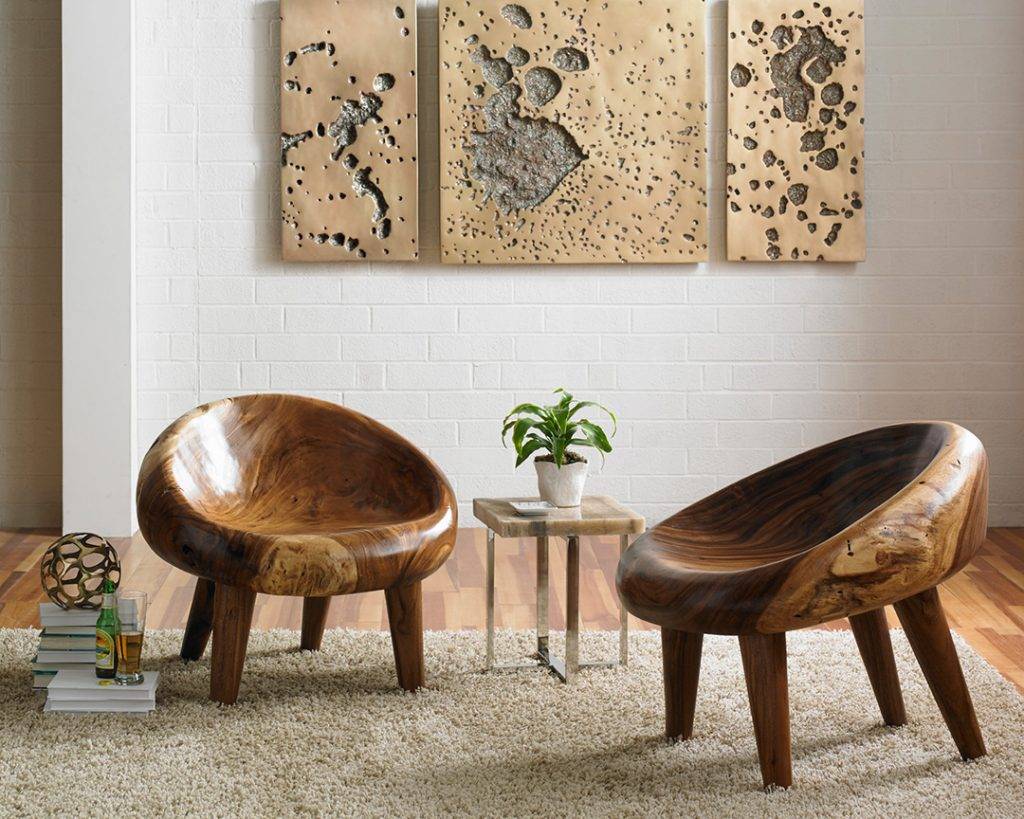 Picture by Stower's Furniture


Some tips for a more sustainable approach to furniture
Buying sustainable furniture is not all about buying the most expensive items. What is most important for your decision is knowing if the materials used are sourced sustainably. This means buying furniture that is made up of natural materials or materials that can be recycled. What's more, you certainly do not have to buy new to achieve this.
1. Buy for durability
Ensuring that a piece of furniture is durable allows for less replacing and disposal. Furniture should last a lifetime – not a couple of years.
2. Pick furniture made by sustainable designers
Choosing to buy from a sustainable furniture designer is probably one of the easiest choices you can make. Usually, sustainable designers will list out the ethically sourced materials they have used in their construction because they are proud to admit it. Companies such as Schneid Studio embody this approach to furniture. Check out our article on this brand for ethical and minimal pieces you can purchase now!
3. Can this be recycled?
When purchasing a piece of furniture, it's worth it to consider its recyclability. Check with your furniture retailer to see their recycling options before buying.
4. If in doubt, donate
Donating and in turn buying secondhand is a really good way of combating the problem of fast furniture. Less furniture is going to landfill and someone else can repurchase your furniture at a lower price.
5. Touch up on your upcycling skills
Upcycling is both a fun and creative way to do furniture the sustainable way. Doing something as easy as painting over an old couch or putting a layer of varnish over your wooden wardrobe can add life to the furniture you already have.
Discover Staiy sustainable furniture